Barcelona Unveils Kessie and Christensen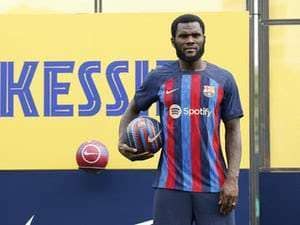 Barcelona unveils Ivory coast midfielder Kessie and Danish defender Christensen. Also, both players were signed on a free transfer from AC Milan and Chelsea respectively. Both left the club after not renewing their contracts. However both signings make it Barca's first major two signings. Barcelona who are financially undergoing some structures struggle to acquire players. Due to their financial situation they're unable to go all out for signing of players.
Barcelona Is The Greatest Club In The World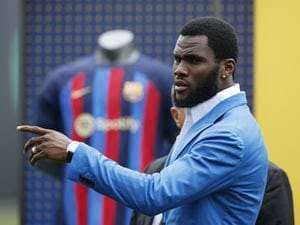 Kessie describing Barcelona has the greatest club in the world said: "When a coach with a name such as Xavi calls you, you get very happy. Because you can see that your work has paid for. There aren't many players who could say no to Barca, it's the greatest club in the world. I'm really looking forward to starting training and meeting all my new teammates," Kessie said at his unveiling. "I am ready to do what the coach needs. Also, I consider myself a midfielder, but I'll play in whatever position he wants." He'll sign until the summer of 2026 tomorrow with a release clause of €500m included. Kessie joins Barcelona from Milan, who he's just led to their first Scudetto for over a decade. He was presented at the Ciutat Esportiva just before noon and then put pen to paper at the office of Barcelona president Joan Laporta
Laporta Speaks
However, Barca's President Laporta spoke about the signing of Kessie: Welcome, Kessie," Laporta said at the presentation. "I'm very happy to sign this player. He's a great professional and he has always wanted to come to Barcelona. I also want to thank his representative and his family. The coach wanted him to strengthen the team." Frenkie is not for sale. He is a Barcelona player. We don't want to transfer him,"
Also Barca will unveil Christensen on the 7th of July after a free transfer from football club Chelsea.
Barcelona finished second in La Liga last season, 13 points behind Real Madrid. They also failed to win any silverware. That's unacceptable for a club of their stature and Xavi has been handed the task of cutting that gap in 2022/23. Signing a player of Kessie's calibre and strengthening the midfield is a good start.