Messi without Xavi and Iniesta: Better or worse? He has definitely seen it all at Barcelona, playing with the world best talents like Ronaldinho, Eto, Iniesta, Xavi and others, it was quite sure he was heading to glory.
After breaking into the team when he was 17 years, Lionel continued to impress the world of football, breaking world records and bagging individual awards.
However, in certain times, critics began to wonder what was the secret behind his man Lionel, what aided him, was it his personal talent, his creativity or his hardwork and dedication?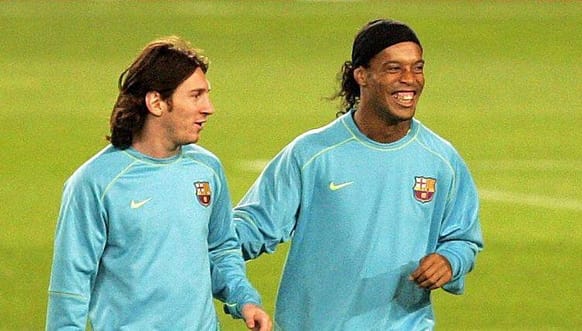 It was then most critics started beefing up the theory, of attributing Messi's success to two masters of the midfield, Xavi and Iniesta.
These Spaniards were incredible in every way possible, they made football easy and then, who wouldn't suspect, maybe these legends were the ones who made Messi who he was. Maybe they're the reason he has been consistent, winning 7 world best player in the continent.
Well, let's check out stat by Barca universal and see how Messi has fared without Xavi and without Iniesta.
After Xavi departed Barcelona, in 2015, Messi scoring prowess didn't slide, as he increased his five Ballon d'Or to seven.
What about when Iniesta left? Messi went on to score 41 times in 38 games the following season.
Then when Neymar left, guess what, Messi went forward to win a first national trophy for his country, after three failed finals, he won the Copa America, shutting the mouths of critics.
With these stats, it is sure that Messi has been able to do well, with or without his favourite people, even without Suarez.
Although sadly, Lionel hasn't been able to lift the UCL since the departure of Iniesta from Barcelona, and now in P.S.G having Neymar and Mbappe to play with, Lionel has not shown his incredible side.
It's true, Messi hasn't been the same player he was when he had the likes of Xavi and Iniesta with him.