The 2022/23 Premier League fixtures have been released and the dates of each of the 380 matches are below.
Full list of Premier League team for 2022/23
Arsenal
Aston Villa
Bournemouth
Brentford
Brighton and Hove Albion
Chelsea
Crystal Palace
Everton
Fulham
Leeds United
Leicester City
Liverpool
Manchester City
Manchester United
Newcastle United
Nottingham Forest
Southampton
Tottenham
West Ham United
Wolves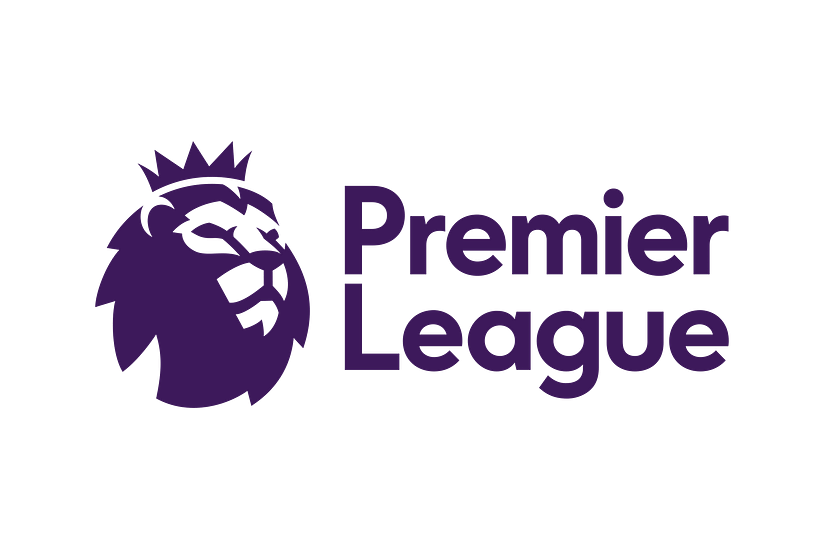 Openers are 15:00 for Saturdays and bank holiday except if expressed in any case. Kindly note that fixture are subject to change.
Keep awake to date on every one of the fixtures with the Premier League's computerized schedule.
Friday 5 August
20:00 Crystal Palace v Arsenal
Saturday 6 August
12:30 Fulham v Liverpool
AFC Bournemouth v Aston Villa
Leeds v Wolves
Leicester v Brentford
Newcastle v Nottingham Forest
Spurs v Southampton
17:30 Everton v Chelsea
Sunday 7 August
14:00 Man Utd v Brighton
16:30 West Ham v Man City
Saturday 13 August
Arsenal v Leicester
Aston Villa v Everton
Brentford v Man Utd
Brighton v Newcastle
Chelsea v Spurs
Liverpool v Crystal Palace
Man City v AFC Bournemouth
Nottingham Forest v West Ham
Southampton v Leeds
Wolves v Fulham
Saturday 20 August
AFC Bournemouth v Arsenal
Crystal Palace v Aston Villa
Everton v Nottingham Forest
Fulham v Brentford
Leeds v Chelsea
Leicester v Southampton
Man Utd v Liverpool
Newcastle v Man City
Spurs v Wolves
West Ham v Brighton
Saturday 27 August
Arsenal v Fulham
Aston Villa v West Ham
Brentford v Everton
Brighton v Leeds
Chelsea v Leicester
Liverpool v AFC Bournemouth
Man City v Crystal Palace
Nottingham Forest v Spurs
Southampton v Man Utd
Wolves v Newcastle
Tuesday 30 August
19:45 AFC Bournemouth v Wolves
19:45 Arsenal v Aston Villa
19:45 Fulham v Brighton
19:45 Leeds v Everton
19:45 Leicester v Man Utd
19:45 West Ham v Spurs
20:00 Crystal Palace v Brentford
Wednesday 31 August
19:45 Southampton v Chelsea
20:00 Liverpool v Newcastle
20:00 Man City v Nottingham Forest
Saturday 3 September
Aston Villa v Man City
Brentford v Leeds
Brighton v Leicester
Chelsea v West Ham
Everton v Liverpool
Man Utd v Arsenal
Newcastle v Crystal Palace
Nottingham Forest v AFC Bournemouth
Spurs v Fulham
Wolves v Southampton
See: Key dates for 2022/23 UEFA and cup competitions
Saturday 10 September
AFC Bournemouth v Brighton
Arsenal v Everton
Crystal Palace v Man Utd
Fulham v Chelsea
Leeds v Nottingham Forest
Leicester v Aston Villa
Liverpool v Wolves
Man City v Spurs
Southampton v Brentford
West Ham v Newcastle
Saturday 17 September
Aston Villa v Southampton
Brentford v Arsenal
Brighton v Crystal Palace
Chelsea v Liverpool
Everton v West Ham
Man Utd v Leeds
Newcastle v AFC Bournemouth
Nottingham Forest v Fulham
Spurs v Leicester
Wolves v Man City
Saturday 1 October
AFC Bournemouth v Brentford
Arsenal v Spurs
Crystal Palace v Chelsea
Fulham v Newcastle
Leeds v Aston Villa
Leicester v Nottingham Forest
Liverpool v Brighton
Man City v Man Utd
Southampton v Everton
West Ham v Wolves
Saturday 8 October
AFC Bournemouth v Leicester
Arsenal v Liverpool
Brighton v Spurs
Chelsea v Wolves
Crystal Palace v Leeds
Everton v Man Utd
Man City v Southampton
Newcastle v Brentford
Nottingham Forest v Aston Villa
West Ham v Fulham
Saturday 15 October
Aston Villa v Chelsea
Brentford v Brighton
Fulham v AFC Bournemouth
Leeds v Arsenal
Leicester v Crystal Palace
Liverpool v Man City
Man Utd v Newcastle
Southampton v West Ham
Spurs v Everton
Wolves v Nottingham Forest
Tuesday 18 October
19:45 AFC Bournemouth v Southampton
19:45 Arsenal v Man City
19:45 Brentford v Chelsea
19:45 Brighton v Nottingham Forest
19:45 Fulham v Aston Villa
19:45 Leicester v Leeds
20:00 Crystal Palace v Wolves
Wednesday 19 October
19:45 Newcastle v Everton
20:00 Liverpool v West Ham
20:00 Man Utd v Spurs
Saturday 22 October
Aston Villa v Brentford
Chelsea v Man Utd
Everton v Crystal Palace
Leeds v Fulham
Man City v Brighton
Nottingham Forest v Liverpool
Southampton v Arsenal
Spurs v Newcastle
West Ham v AFC Bournemouth
Wolves v Leicester
Saturday 29 October
AFC Bournemouth v Spurs
Arsenal v Nottingham Forest
Brentford v Wolves
Brighton v Chelsea
Crystal Palace v Southampton
Fulham v Everton
Leicester v Man City
Liverpool v Leeds
Man Utd v West Ham
Newcastle v Aston Villa
Saturday 5 November
Aston Villa v Man Utd
Chelsea v Arsenal
Everton v Leicester
Leeds v AFC Bournemouth
Man City v Fulham
Nottingham Forest v Brentford
Southampton v Newcastle
Spurs v Liverpool
West Ham v Crystal Palace
Wolves v Brighton
Saturday 12 November
AFC Bournemouth v Everton
Brighton v Aston Villa
Fulham v Man Utd
Liverpool v Southampton
Man City v Brentford
Newcastle v Chelsea
Nottingham Forest v Crystal Palace
Spurs v Leeds
West Ham v Leicester
Wolves v Arsenal
Monday 26 December
Arsenal v West Ham
Aston Villa v Liverpool
Brentford v Spurs
Chelsea v AFC Bournemouth
Crystal Palace v Fulham
Everton v Wolves
Leeds v Man City
Leicester v Newcastle
Man Utd v Nottingham Forest
Southampton v Brighton
Saturday 31 December
AFC Bournemouth v Crystal Palace
Brighton v Arsenal
Fulham v Southampton
Liverpool v Leicester
Man City v Everton
Newcastle v Leeds
Nottingham Forest v Chelsea
Spurs v Aston Villa
West Ham v Brentford
Wolves v Man Utd
Monday 2 January
Arsenal v Newcastle
Aston Villa v Wolves
Brentford v Liverpool
Chelsea v Man City
Crystal Palace v Spurs
Everton v Brighton
Leeds v West Ham
Leicester v Fulham
Man Utd v AFC Bournemouth
Southampton v Nottingham Forest
Saturday 14 January
Aston Villa v Leeds
Brentford v AFC Bournemouth
Brighton v Liverpool
Chelsea v Crystal Palace
Everton v Southampton
Man Utd v Man City
Newcastle v Fulham
Nottingham Forest v Leicester
Spurs v Arsenal
Wolves v West Ham
Saturday 21 January
AFC Bournemouth v Nottingham Forest
Arsenal v Man Utd
Crystal Palace v Newcastle
Fulham v Spurs
Leeds v Brentford
Leicester v Brighton
Liverpool v Chelsea
Man City v Wolves
Southampton v Aston Villa
West Ham v Everton
Saturday 4 February
Aston Villa v Leicester
Brentford v Southampton
Brighton v AFC Bournemouth
Chelsea v Fulham
Everton v Arsenal
Man Utd v Crystal Palace
Newcastle v West Ham
Nottingham Forest v Leeds
Spurs v Man City
Wolves v Liverpool
Saturday 11 February
AFC Bournemouth v Newcastle
Arsenal v Brentford
Crystal Palace v Brighton
Fulham v Nottingham Forest
Leeds v Man Utd
Leicester v Spurs
Liverpool v Everton
Man City v Aston Villa
Southampton v Wolves
West Ham v Chelsea
Saturday 18 February
Aston Villa v Arsenal
Brentford v Crystal Palace
Brighton v Fulham
Chelsea v Southampton
Everton v Leeds
Man Utd v Leicester
Newcastle v Liverpool
Nottingham Forest v Man City
Spurs v West Ham
Wolves v AFC Bournemouth
Saturday 25 February
AFC Bournemouth v Man City
Crystal Palace v Liverpool
Everton v Aston Villa
Fulham v Wolves
Leeds v Southampton
Leicester v Arsenal
Man Utd v Brentford
Newcastle v Brighton
Spurs v Chelsea
West Ham v Nottingham Forest
Saturday 4 March
Arsenal v AFC Bournemouth
Aston Villa v Crystal Palace
Brentford v Fulham
Brighton v West Ham
Chelsea v Leeds
Liverpool v Man Utd
Man City v Newcastle
Nottingham Forest v Everton
Southampton v Leicester
Wolves v Spurs
Saturday 11 March
AFC Bournemouth v Liverpool
Crystal Palace v Man City
Everton v Brentford
Fulham v Arsenal
Leeds v Brighton
Leicester v Chelsea
Man Utd v Southampton
Newcastle v Wolves
Spurs v Nottingham Forest
West Ham v Aston Villa
Saturday 18 March
Arsenal v Crystal Palace
Aston Villa v AFC Bournemouth
Brentford v Leicester
Brighton v Man Utd
Chelsea v Everton
Liverpool v Fulham
Man City v West Ham
Nottingham Forest v Newcastle
Southampton v Spurs
Wolves v Leeds
Saturday 1 April
AFC Bournemouth v Fulham
Arsenal v Leeds
Brighton v Brentford
Chelsea v Aston Villa
Crystal Palace v Leicester
Everton v Spurs
Man City v Liverpool
Newcastle v Man Utd
Nottingham Forest v Wolves
West Ham v Southampton
Saturday 8 April
Aston Villa v Nottingham Forest
Brentford v Newcastle
Fulham v West Ham
Leeds v Crystal Palace
Leicester v AFC Bournemouth
Liverpool v Arsenal
Man Utd v Everton
Southampton v Man City
Spurs v Brighton
Wolves v Chelsea
Saturday 15 April
Aston Villa v Newcastle
Chelsea v Brighton
Everton v Fulham
Leeds v Liverpool
Man City v Leicester
Nottingham Forest v Man Utd
Southampton v Crystal Palace
Spurs v AFC Bournemouth
West Ham v Arsenal
Wolves v Brentford
Saturday 22 April
AFC Bournemouth v West Ham
Arsenal v Southampton
Brentford v Aston Villa
Brighton v Man City
Crystal Palace v Everton
Fulham v Leeds
Leicester v Wolves
Liverpool v Nottingham Forest
Man Utd v Chelsea
Newcastle v Spurs
Tuesday 25 April
19:45 Everton v Newcastle
19:45 Leeds v Leicester
19:45 Nottingham Forest v Brighton
19:45 Spurs v Man Utd
19:45 West Ham v Liverpool
19:45 Wolves v Crystal Palace
20:00 Aston Villa v Fulham
Wednesday 26 April
19:45 Chelsea v Brentford
19:45 Southampton v AFC Bournemouth
20:00 Man City v Arsenal
Saturday 29 April
AFC Bournemouth v Leeds
Arsenal v Chelsea
Brentford v Nottingham Forest
Brighton v Wolves
Crystal Palace v West Ham
Fulham v Man City
Leicester v Everton
Liverpool v Spurs
Man Utd v Aston Villa
Newcastle v Southampton
Saturday 6 May
AFC Bournemouth v Chelsea
Brighton v Everton
Fulham v Leicester
Liverpool v Brentford
Man City v Leeds
Newcastle v Arsenal
Nottingham Forest v Southampton
Spurs v Crystal Palace
West Ham v Man Utd
Wolves v Aston Villa
Saturday 13 May
Arsenal v Brighton
Aston Villa v Spurs
Brentford v West Ham
Chelsea v Nottingham Forest
Crystal Palace v AFC Bournemouth
Everton v Man City
Leeds v Newcastle
Leicester v Liverpool
Man Utd v Wolves
Southampton v Fulham
Saturday 20 May
AFC Bournemouth v Man Utd
Brighton v Southampton
Fulham v Crystal Palace
Liverpool v Aston Villa
Man City v Chelsea
Newcastle v Leicester
Nottingham Forest v Arsenal
Spurs v Brentford
West Ham v Leeds
Wolves v Everton
Sunday 28 May
16:00 Arsenal v Wolves
16:00 Aston Villa v Brighton
16:00 Brentford v Man City
16:00 Chelsea v Newcastle
16:00 Crystal Palace v Nottingham Forest
16:00 Everton v AFC Bournemouth
16:00 Leeds v Spurs
16:00 Leicester v West Ham
16:00 Man Utd v Fulham
16:00 Southampton v Liverpool