We have been consistent in our preparations- NFF President, the president of the Nigeria Football Federation, Amaju Pinnick had noted that the body alongside the Super Eagles team have been consistent in preparation ahead of their crucial FIFA world cup Qatar 2022 play of fixture against the Black Stars of Ghana.
This was noted in a post via the official Super Eagles Twitter handle on Thursday 24, 2022.
"We are very very happy with our selections, we started right from when we left the AFCON, and by God's grace everything we have put in place I believe we have been able to achieve but we are just very prayerfully towards the game tomorrow and what we have done, we have been very consistent with our preparations right from when we got to the hotel."
"You know top notch hotel, top notch preparation and today the players they went scouting because this is the first time we are playing in Abuja in a very long time and they were really actually excited about it and again they saw their plane the Air Peace, you can tell of our nation in terms of aviation." He added.
Speaking on the reception of the players at the airport in Ghana, he said noted that no one is to be blamed and that efforts were put in olave to give the Eagles the best of treatment.
"unfortunately when we got to Ghana, it's neither the fault of Ghana nor the fault of Air Peace because we should understand that this is a mixed ship arrangement. Only less than 10 days ago that this facility was approved. It's a small city, the airport does not have the facility for such a big aircraft."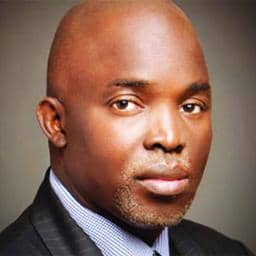 "So, I personally know the effort the air peace chairman made last night, up until 1:00 am myself, him and some of my members in ensuring they move that stairway to Accra, then from Accra to Kumasi."
"The good news about this town is that they are building a new terminal that will have the jetway the passengers tunnel and we are really excited about what we are seeing. We just want Nigerians to believe and support what we are doing.We thank the government and everyone who has been supportive."
Nigeria will take on the Black Stars of Ghana on Friday 25, 2022 by 8:30 pm WAT.